Celebrity Loser of the Week:
Dean McDermott. You may know him as the man who left his wife for Tori Spelling, and you may not know him as an actor, but I've heard that he stars in Lifetime movies.
What is it about him Tori? The bedhead he worked on for two hours? The lazy eye?
What makes him the celebrity loser of the week:
I saw these two on the red carpet (I honestly have nothing against her), and someone asked him a question about the borrowed jewelry he was wearing. It was some kind of ring, and he said something to the effect of "it's supposed to match her...uh...(holds the ring up to Tori) nipple." How tacky and embarrassing.
Oh, and there are the three tattoos he's gotten to prove his love for her. First he got this one: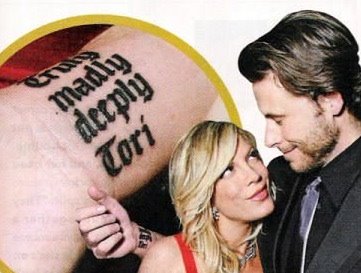 But that wasn't enough, so he got this one: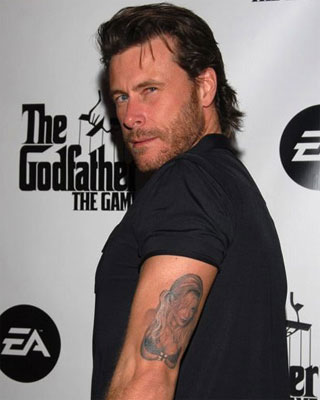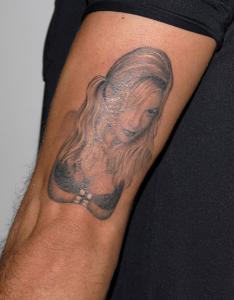 That lazy eye is growing on me. This tattoo wasn't enough to prove his love either, so he got one more which is a ginormous cross on his forearm with her name in it. No pictures can be found, but I saw it in
People
magazine, so it has to be true.
Dean, get a life man. It's really hard for Tori to justify leaving her husband for you when you keep acting like an asshole. Your entire body could be covered in tattoos in her honor and it still wouldn't secure you a place in Aaron Spelling's will.